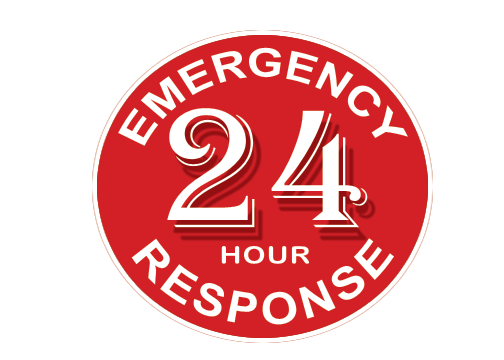 Showcase Restoration is aware of the unique needs of data centers, telecommunications hubs, computer labs, and other buildings holding complex hardware systems. Our Commercial Services Team has the specific knowledge and experience to guarantee that your vital systems and components are handled correctly, allowing you to quickly restore infrastructure.
T

echnology Contaminants and Recovery
After a disaster, impurities like fire, smoke, or water damage frequently cause internal damage to technology equipment and other sensitive devices, although these damages can frequently be repaired if handled swiftly. When building is carried out without adequate containment, damage frequently results. Construction pollutants are drawn into equipment through vents and cooling fans that cover your vital infrastructure if containment is not in place. Following a disaster or while working on a project, our Commercial Services Team has the knowledge to clean, restore, and safeguard your equipment. For the duration of the restoration procedure, our team will put up containment areas around your server room or IT closets to prevent construction toxins from damaging your sensitive equipment.
Electronics and Technology Contaminants
Corrosion Damage Mitigation Tips
Fire / Smoke

Water / Humidity 

Sprinkler Water (ethylene glycol)

Concrete dust (crystalline silica)

Drywall (gypsum) and construction dust

Fire Extinguisher dust
Whenever possible, turn off the equipment

Turn off wall plug and remove batteries

Take away everything from the scene of the loss.

Have stuff inspected by professionals
Commercial Emergency Services
Unexpected emergencies  such as building fires, burst pipes, flooding, or storm damage can happen without warning and create serious damage.  Every minute counts after an incident.  Often a quick response can make the difference between restoring equipment or replacing it.  Electronics and technology damaged by fire, flood, smoke or other environmental contamination can be saved if dealt with quickly and properly. Continued use without proper cleaning can accelerate the process of corrosion and cause further damage.
Commercial Non-Emergency Services
In non-emergency scenarios, our clients in the technology sector rely on Showcase Restoration as well. While performing essential routine services, we concentrate on keeping the area contained and causing the least amount of disruption to business. The pandemic has forced the closure of numerous structures. Buildings that are vacant may have favorable mold growing conditions. To ensure a secure and efficient reopening, Showcase Restoration can offer inspection, evaluation, or remediation services. Schedule a time with our business services team by calling 910-864-0911; we'll be there!
Non-Emergence Services Examples:                                                                                                                                                                                                                                                                                                                                                                                                                                                  *Cleaning & Sanitation for Covid-19 Mold Removal, Deodorization, and Abatement                                                                                                                                            *Services for removing smoke and odor                                                                                                                                                                                                                           *Renovations and Remodeling                                                                                                                                                                                                                                                       *Projects for Major Improvements
Infection Prevention & Disinfection
The whole range of Infection Control and Disinfecting service offered from Showcase Restoration include COVID-19 disinfection treatments. We help business clients comply with all legal requirements, guarantee ongoing operations, and secure the security of their employees and customers. Showcase Restoration's team of qualified experts employs a decontaminant that is effective against diseases and won't damage delicate equipment like electronics, computer hardware, servers, and other infrastructure because it is the Eastern North Carolina member of the Tomi Service Network. The EPA-approved Tomi SteraMist, which uses Binary Ionization Technology (BIT), boasts 99.9999% efficacy, superior material compatibility, and the ability to remove all contamination challenges in high-risk environments faster than any rival product on the market and without the creation of byproducts.
Compliance with the Infection Control Risk Assessment (IRCA)

Control of particulates and indoor air quality
Surface and air disinfection

Negative air pressure and HEPA air scrubbing

Produced by DARPA
Non-toxic

Safe, no-rinse, no-wipe formula

Safe for electronic devices and sensitive equipment
With less disturbance to regular business operations, Showcase Restoration offers its commercial clients construction, restoration, renovation, and capital improvements thanks to its more than 40 years of professional construction experience. We collaborate with clients to create a unique plan and timeframe that incorporates work areas and prioritizes them for continued operation of your business. In order to free up your time to continue concentrating on your main business, our team of professionals will also help with planning, permit procurement, and construction management. Contact our team to begin planning your property expansion, capital improvement, commercial renovation, or new construction project by calling (910) 864-0911.