Fire & Water Restoration Services
We are a Veteran Family-Owned General Contractor who restores buildings in need of storm, fire or water damage repair.
We make every effort to resolve your issue with the highest consideration and courtesy. Above all, we think that everyone should be treated with respect and dignity. 
Our restoration services are offered with the intention of restoring long-term safe and healthy conditions. First and foremost, when you sign on as a client, this will be our first priority. 
Helping our clients restore complete operation to a structure that has been negatively impacted by fire, water, or storm damage is what we can offer and the need we fill. Our team is dedicated to performing at the highest level.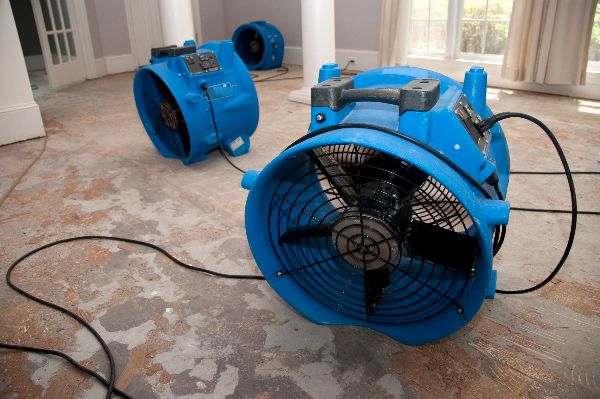 Following a fire, we offer emergency repair services for water, chemicals, soot, and smoke, which hasten the deterioration and corrosion of structures. The fire restoration procedure involves property repair, water restoration, smoke damage and odor cleansing, and damage mitigation.

To minimize the damage and protect safety from potential health risks, rapid action is necessary if water damage to your property results from a burst pipe or a flood. Water damage repair involves on-site water extraction of any standing water as soon as possible, drying, removal of any impacted materials and contents, and restoration.

We offer a 24/7 rapid local response to storm damage caused by rain, hail, lightning, wildfires, and hurricanes. First, we offer services for cleanup, board-up, and tarping to safeguard your property. After that, we'll collaborate with you and your insurance provider to repair your residential or commercial property.

We offer planning, administration, and execution of any construction projects for your residential or commercial property needs as a fully licensed and insured general contractor. We specialize in restoration work as well as major structural alterations, upgrades, and extensions.

Mold growth is typical in environments with high humidity levels or after water damage. Mold is a very significant danger in the Carolinas since the region has warm, moist temperatures that are suitable for its growth. Our IICRC-certified experts will evaluate your property and remove, remedy, and restore any damage while adhering to all regulations.
Your furniture, electronics, paperwork, pictures, fabrics, and other possessions will be inventoried, packed, and transported to our Advanced Contents Processing Center by our team of professionals who will then clean, restore, deodorize, and store your valuables until the restoration work on your facility is finished. Items that cannot be salvaged will be recorded for your insurance carrier.

Professional biohazard cleanup professionals who work with us adhere to strict industry standards and practices as well as all applicable local, state, federal, OSHA, and other laws. Chemical spills, industrial accidents, and household accidents are among the services offered.

We use the Binary Ionization Technology (BIT) of SteraMist to offer sub-micron disinfection services. This non-corrosive, safe, no-wipe, no-rinse solution has a short turnaround time and is EPA approved and 99.9999% effective against Covid19, Novovirus, MRSA, Ebola, Avian Flu, and Sars-CoV-2.
After flooding to a portion of our house, showcase came ASAP and worked to dry out the flooring and then did an excellent and speedy job repairing everything to look better than it did to start. Extremely satisfied with them. Particularly, Justin did a great job as the project manager. He stayed on the ball and communicated with me promptly. Fidel and his team were awesome and very hard working with quality results. I would recommend them to anyone
We had water damage in two rooms and under the house. Mr. Russell Webb, our project manager was extremely helpful. He was always available to discuss any concerns we had and he addressed them immediately. If we have any problems in the future we would definitely ask for him to handle them. Although it wasn't part of his job, he brought food to us when we were sick, moved our trash cans when we weren't able to and he was generally as helpful as could be. Thanks Mr. Webb!
Showcase Restoration is the best!! Very professional, courteous, knowledgeable and skilled at what they do. I'm extremely happy with the repairs they did to my home and most certainly will be reaching out to them in the future for other projects we want completed at our residence! Thanks to Mike White (project manager) and all of the crews involved in water mitigation, plumbing and repairs/replacements, etc., can't thank you enough, job well done.
I've worked with Showcase and their project managers for about 4 years. Russell Webb is a newer member of the team. He is extremely easy to work with and very personable. Highly recommend for your restoration needs.
Jacqueline McVoy
2023-06-15
This company is fantastic!! Stop looking and just hire them! Showcase Restoration worked with our insurance to help us restore our home after a house fire in January 2023. From our first communication with Mr. Thomas Nuzzo I knew I was in good hands! He told me that what I was going through was going to feel like riding a roller coaster with all the ups and downs. Some days were going to be great and others may be hard. But when I'm having one of those hard days or I don't feel good about anything (the work, the process, etc.) that I should reach out to him and he would help me get back on track. It was so kind and it really helped give me peace of mind! Mr. David Lassiter and his mediation crew were wonderful as well. They took such care cleaning our home and making sure our belongings were taken care of. But I feel like I hit the lottery with my project manager Isaac Edge! He is so good at his job! He was in constant communication with me and explained every step along the way! I loved that he was always straight forward and honest about the process. This kept my expectations in perspective. He turned my kitchen from a total disaster to something beautiful! Isaac is TOP Notch, and I couldn't have been in better hands. My home is better than it was before the fire and I know I have this company and it's employee's to thank! Showcase is compassionate, professional, communicative, and efficient. After the house fire I was reeling with emotions and worry but they did an amazing job but putting my mind at ease and keeping me informed throughout the completion of the job. My home is beautiful and I know I have Showcase Restoration to thank!! I highly recommend this company to anyone looking. You will not regret it!
Outstanding service! Mike White was very professional and thorough. He explained each step of extensive repair required and provided a detailed timeline for completion. Mike organized his teams and followed up with phone calls and a site visit upon completion of each stage of the project. The teams were very organized and cleaned up after themselves. There was no mess! Thank you Showcase Restoration and Mike for providing excellent service and turning my water damage nightmare back into my home! I highly recommend Showcase Restoration! The quality, price and professional can't be beat.
Demetrice Mechelle
2023-03-30
Mike White (Project Manager) from Showcase was very professional and assisted with all of our needs…. Accurate and steadfast in communicating and fixing any minor setbacks promptly and to our Satisfaction.. Definitely went above and beyond for this project and I appreciate his swiftness in getting my project completed in a timely manner once it was assigned to him.