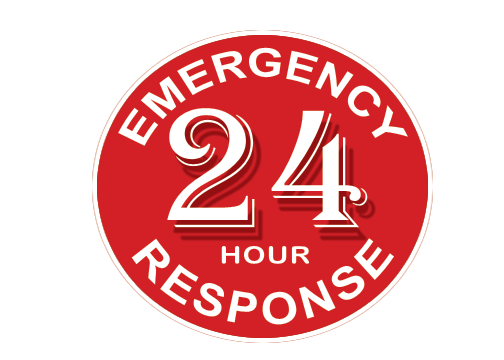 Consumers can get necessities from retail establishments. All business operations may be halted by an unplanned calamity or emergency damage. Store owners and managers have a duty to rectify the damage as soon as possible and to ensure the security of their staff and clients. With more than 40 years of experience serving both residential and commercial clients, Showcase Restoration is the company to trust. In order to swiftly and effectively restore your property to its pre-loss condition and get you back to business, we have a team of trained, knowledgeable, skilled restoration experts as well as the necessary equipment.
Commercial Business Services
Showcase Restoration is aware of the duties associated with overseeing retail premises. We recognize that in addition to managing and keeping your company profitable, you also have an obligation to ensure the safety of both your customers and staff. During the pandemic and shutdown, everyone was made aware of the significance of our retail establishments to the neighborhood. In addition to giving customers the necessities, you also guarantee your workers ongoing employment. Unexpected emergencies or disasters have the potential to halt all business operations. To protect the safety of clients and employees as well as to prevent or limit damage to your property and stock, decisions must be made fast.
Customers who own retail establishments can get restoration services from Showcase Restoration in both emergency and non-emergency situations. Our Emergency Response Team will be deployed with just one call to (910) 864-0911, arrive on the scene within two hours, and usually much sooner, to begin working to minimize property damage. Due to the expertise of our certified restoration specialists on our Emergency Response Team in professional containment and damage assessment, you are frequently able to restore your business and carry on with operations in unaffected regions. In order to accomplish remediation and restoration while a business is open and operating, Showcase Restoration has decades of experience. The primary goals of our team are to minimize inconvenience and speed up turnaround. As soon as we can, we assist our clients in getting back to business.
Count on Showcase Restoration and benefit from our more than 40 years of experience helping both residential and commercial clients with restoration needs. We have the tools and a team of licensed, educated, professional restoration specialists to return your property to its pre-loss condition and get you back to business as soon as feasible.
Commercial Emergency Services
Unexpected situations like building fires, ruptured pipes, flooding, and other disasters can happen without warning and seriously harm your shop. To minimize loss, rapid decisions are required. Following an incident, we are aware that each minute counts. Your building, fixtures, and inventory are more likely to be spared further harm the quicker we can react. Our Emergency Response Team is available around-the-clock and can usually be deployed to your location with only one call to 910-864-0911.
Commercial Non-Emergency Services
Our retail clients also count on Showcase Restoration in non-emergency situations. We focus on minimizing customer inconvenience and provide containment as indicated to allow your store to operate while work is ongoing.  We quickly return public areas to optimum condition as quickly and safely as possible.  Many buildings have been closed  or operating at a reduced capacity due to the pandemic.  Idle Buildings and areas can be susceptible to mold growth conditions.  Showcase Restoration can provide inspection and assessment services to ensure a safe and smooth reopening.  Call us to schedule our commercial services team today- we will be there!
Infection Prevention & Disinfection Services
Showcase Restoration's COVID-19 disinfection services are part of our complete portfolio of Infection Control and Disinfecting service offerings. We assist retail owners and managers in meeting all regulatory standards to ensure employee and customer safety.  As the Eastern North Carolina member of the Tomi Service Network, Showcase Restoration's team of certified experts uses a decontaminant that is effective against pathogens and won't harm sensitive laboratory equipment.  Tomi SteraMist, EPA approved and powered by Binary Ionization Technology (BIT), offers superior material compatibility, and boasts 99.9999% efficacy and is capable of eliminating all contamination challenges within critical environments faster than any competitors on the market and without the production of byproducts.  
Bio-Hazard Mitigation & Mold Remediation
For shop managers and owners, mold is only one typical environmental issue that presents challenges. In addition to posing a risk to your customers and staff, mold mitigation takes a large financial and time commitment if left untreated. In less than 48 hours, water leaks and intrusions can turn into an expensive mold and moisture cleanup project from a reasonably quick and straightforward moisture mitigation task. As soon as mold is discovered, get in touch with our team of licensed experts to start mold removal and remediation. Any mold problems will be handled by taking the necessary actions.
Mold services include:
Mold inspection and identification

Mold containment

Hazardous mold removal and remediation
Removal of airborne mold spores

Cleaning and sanitizing the affected areas
Final mold inspection with a post-mold removal air sampling to ensure a successful mold remediation job