Manufacturing & Industrial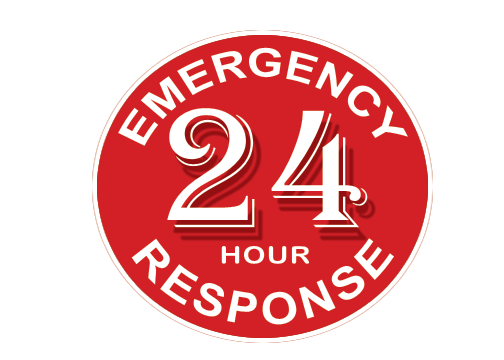 At Showcase Restoration, we are aware that facility managers in the manufacturing and industrial sectors must constantly work to ensure worker safety and operational continuity while maintaining and guarding the building, its assets, and its stock. Facility managers have a duty to respond swiftly to damage during an unexpected catastrophe or tragedy while maintaining visitor safety. To minimize the impact on production and your business, choices must be made immediately.
Showcase Restoration offers its manufacturing and industrial clients both emergency and non-emergency restoration services. Our Emergency Response Team will be sent and on-site and working to reduce property damage within 2 hours of receiving a single contact at (910) 864-0911. You may frequently reopen your plant and carry on with operations in the undamaged regions thanks to our qualified restoration professionals' expertise in damage assessment and professional containment. When it comes to remediation and restoration while a business is open for business, Showcase Restoration more than 40 years of experience. Our team concentrates on minimizing inconvenience, turnaround time, and disturbance. We work with our clients to promptly resume regular business activities.
Commercial Emergency Response Services
Building fires, ruptured pipes, flooding, and other unanticipated crises can occur suddenly and seriously harm your structure. Any emergency or tragedy may be rapidly handled by Showcase Restoration, regardless of the scale or complexity of your activities. After an incident, every minute matters. The more quickly we can react, the more probable it is that we will be able to stop further harm to your facility, equipment, furnishings, and stock. Our Emergency Response Team is available 24/7 and can typically be dispatched to your area right away to provide emergency services with only one call to 910-864-0911. While we provide remediation and restoration services, production can frequently continue.
Damage is among the most upsetting disaster scenarios that a property owner may experience. Showcase Restoration offers a variety of qualified services in fire damage restoration, smoke cleanup, odor removal, and restoration of the building and belongings if smoke or fire damage has affected your house or place of business.
Commercial Non-Emergency Services
In non-emergency scenarios, our industrial and manufacturing clients rely on Showcase Restoration as well. In order to quickly restore public areas to their ideal condition as fast and safely as possible, we concentrate on minimizing disruption to personnel and offer containment where necessary. Many times, business can carry on as usual while we are at work. Mold growth conditions may exist in buildings that have been closed or are working at a reduced capacity as a result of the epidemic. To ensure a secure and efficient reopening, Showcase Restoration is able to offer inspection and evaluation services. Call us at 910-864-0911 right away to arrange for non-emergency services.
Infection Prevention & Disinfection
Everyone became aware of the impact that a workplace shutdown might have on a firm during the pandemic. Many companies are still running with a smaller staff in order to protect the health and safety of their employees. Parts, chemicals, tools, and completed goods are frequently transferred in and out of manufacturing facilities by personnel and outside transportation companies. Viral outbreaks or cleaning chemicals can contaminate a plant, making the working environment dangerous for employees.
The whole range of Infection Control and Disinfecting service offered from Showcase Restoration include COVID-19 disinfection treatments. We help facility managers and owners of commercial properties adhere to all legal requirements to protect the safety of their staff and customers.A decontaminant used by Showcase Restoration's team of qualified experts is effective against germs and won't damage delicate laboratory equipment. The EPA-approved Tomi SteraMist, which uses Binary Ionization Technology (BIT), boasts 99.9999% efficacy, superior material compatibility, and the ability to remove all contamination challenges in high-risk environments faster than any rival product on the market and without the creation of byproducts.                                                                                                                 Contact us today to schedule a routine service or for emergency response to a Covid-19 outbreak.  Our team can get your facility open quickly and safely.  
Mold Mitigation and Remediation Services
Mold is only one typical environmental risk that causes issues for facility managers and building owners. Mold poses a risk to your staff and, if left unattended, will cost a lot of time and money to remediate. Within less than 48 hours, water leaks and intrusions can transform from a relatively quick and straightforward moisture mitigation work to an expensive mold and moisture cleanup effort. As soon as mold is discovered, contact our team of licensed experts to start the mold removal and remediation process. We'll take the required actions to take care of any mold problems.  Mold services include:
Mold inspection and identification

Mold containment

Mold Removal and remediation
Removal of airborne mold spores

Cleaning and sanitizing the affected     areas
Final mold inspection with a post-mold removal air sampling to ensure remediation is complete
With less disturbance to regular business operations, Showcase Restoration offers its commercial clients construction, restoration, renovation, and capital improvements thanks to its more than 42 years of professional construction experience. To ensure that your business can continue to run without production being hampered, we work with customers to create a unique plan and timeframe that prioritizes and contains work areas. Additionally, our team of professionals can help with planning, permit procurement, and construction management so you may keep concentrating on your primary company.
Call the commercial sales team at (910)-864-0911 to begin strategizing your property expansion, capital improvement, business renovation, or new construction project with our team right away.