Hospitals & Healthcare Facilities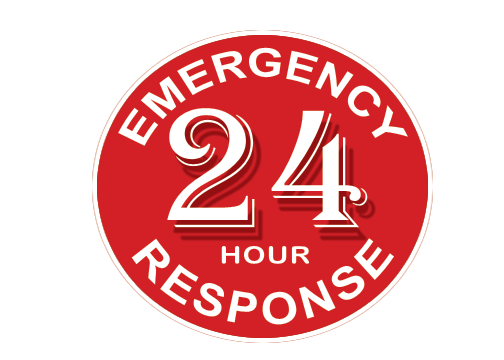 Hospitals, clinics, and other medical facilities have a variety of complicated obligations, which Showcase Restoration is aware of. It is a difficult and demanding job to manage and supervise facility operations while focusing on patient care, worker wellness, and visitor safety.To recover your facilities and belongings, our Commercial Services Team at Showcase Restoration adheres to ANSI-IICRC-ICRA standards. They are qualified, certified, and equipped with cutting-edge technology to provide restoration services while addressing the particular needs of the medical sector while lowering costs and hazards.
Commercial Emergency Services
Hospital and medical facility administrators, facility services managers, and maintenance directors are required to uphold operating standards, ensure the functionality of your facility's machinery, and maintain the safety of your building. Additionally, you must adhere to all legal requirements to guarantee the safety and wellbeing of your personnel, patients, and visitors. For clients in the hospital and medical industries, our Commercial Services Team offers both emergency and non-emergency restoration services. Showcase Restoration is prepared to assist you with emergency problems, reduce costs and risks, maintain patient safety, safeguard your facility and property, and resume normal operations as soon as possible using industry-leading technologies.
Burst pipes, fires, indoor flooding, and other unanticipated events can occur suddenly and without notice, seriously damaging numerous rooms or units. Patients, employees, and visitors are all impacted by the disruption of routine daily operations. To reduce loss, decisions must be made swiftly. After an incident, we are aware that every second counts. The more quickly we can react, the more likely it is that we can stop further harm to your facility, machinery, and other goods. Our emergency response team is available around-the-clock. One phone call to 910-864-0911 will get our crew on its way to your location. Within two hours, we're usually on the scene and prepared to start mitigating the damage and restoring your facility to its pre-loss state. 
Together with your employees, our team designs and installs containment barriers, handles delicate demolition and cleanup, keeps the area under control, maintains air quality, complies with regulations, causes the fewest disruptions to patients, and ensures visitor safety. To begin the process of returning your facility to normal operations as soon as possible if your property has sustained damage, call our Emergency Response Team at 910-864-0911 right away.  
Commercial Non-Emergency Services
For non-emergency situations, our Commercial Services Team is also relied upon by our Hospital and Medical Facility clients. Since we are aware that every service we offer may have an impact on the experience of your staff, patients, and visitors, we put a priority on reducing patient inconvenience while also making every effort to restore public spaces and individual units to their ideal state as soon as is practical and safely. Due to the epidemic, many facilities have been operating with reduced occupancy or staffing. These circumstances might offer the perfect setting for the growth of mold. As part of our Emergency Response Planning service, Showcase Restoration may offer free inspection and assessment services to ensure a secure and efficient reopening if necessary.
We provide the following services:                                                                                                                                                                                                                *Services for changing out individual rooms or units                                                                                                                                                                           *Covid-19 sanitation and upkeep                                                                                                                                                                                            *Deodorization, abatement, and mold removal                                                                                                                                                                             *Services for removing odors and smoke                                                                                                                                                                                     *Renovations and Reconstruction                                                                                                                                                                                                      *Investing in Capital Projects                                                                                                                                                                                                                *Planning for Emergency Reaction
Infection Prevention & Disinfection
We collaborate with your staff, facility teams, infection control teams, and teams in charge of environmental health and safety. Your project will be carefully planned and carried out by our team to ensure compliance with all applicable regulations, minimal disruption of patient activities, and employee and visitor safety. In addition to providing demolition and remediation services, we'll also preserve the area's air quality and control while drying the harmed materials.
Our Commercial Services Team is qualified, experienced, and prepared to handle a variety of biological or chemical emergencies that could be harmful to people or the environment. These dangers include illnesses linked to healthcare, pathogen outbreaks, toxic waste, chemical spills, and others.
To create the safest environment for patients and visitors, hospitals collaborate with professional associations, quality assurance specialists, and certification bodies. Water damage still happens regularly simply due to the design of your property. No matter how slight the damage, it should be repaired as soon as feasible in most cases. Unchecked water damage puts your institution at risk of additional costs. Humidity and moisture encourage mold growth, wood rot, and other structural problems.Leaks can harm walls, flooring, furniture, electronics, patient personal belongings, and create dangers. These problems can hinder routine operations, decrease occupancy, and harm a facility's reputation. However, the problems with the structure and contents of your building pale in comparison to the dangers to people's health and safety that come with interior flooding. Floodwater is very unhygienic. 
When dealing with water damage, Showcase Restoration's Commercial Services Team adheres to industry standards. We swiftly and effectively dry affected spaces and products using dehumidification and heating methods. The amount of wet materials that need to be removed is kept to a minimum thanks to these procedures, which also helps shorten the project's time and lower its cost. Our professionals focus on containment, negative air pressure, removal, and decontamination when dealing with contaminated water, such as flooding or sewage backups, to protect patients, staff, and visitors. Showcase Restoration's Commercial Services Team will do a mold inspection and disinfect any impacted structural and content components after the water has been removed and dried. Before starting any structural repairs, if mold is discovered, it will be contained and removed right away.We will start working on your structure as soon as the water damage repair process is over and your property is completely dry.
The damaged contents will be inventoried, noted, packed out, and transported to our advance processing center by our contents restoration team. Many items that were thought to be irreparable, such fabrics, furniture, and irreplaceable documents and images, can actually be repaired to their pre-loss state. We will start making structural repairs and restoring your building after the contents have been removed. Our Contents Restoration Team will come back to your facility to unload the restored goods after it is all finished. We will document the damage for your insurance company so that damaged items can be replaced if they cannot be repaired.
Showcase Restoration is renowned for its quick response times, top-notch customer care, and professional cleaning and restoration services. To book a free inspection of your hospital or medical facility and an evaluation of your emergency response plan, contact our Commercial Services Team at 910-864-0911 or [email protected] right away to ensure the safety of your property.
Bio-Hazard Mitigation & Mold Remediation
One of the most problematic environmental risks that causes issues for every site manager is mold. Mold poses a risk to your patients, employees, and visitors, and if it isn't dealt with right away, it will cost a lot of time and money to remediate. In less than 48 hours, water leaks and intrusions can transform from a relatively quick and straightforward moisture mitigation work to an expensive mold and moisture cleanup effort. When there are issues with mold and moisture, response time is crucial. Trust that as soon as the mold is discovered, our team of licensed experts will start mold removal and remediation. Any mold problems will be handled with the appropriate measures by us.
Mold services we provide include:
Identification and inspection of mold

Containment of mold

Mold cleanup and removal

Getting rid of mold spores in the air

The impacted locations should be cleaned and sanitized.

A post-mold removal inspection and final mold inspection Air sampling is necessary for a successful mold removal project.