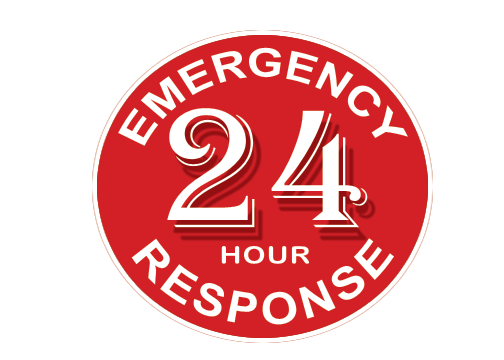 Churches and the neighborhood may sustain severe damage as a result of unanticipated storms, fires, or floods. Damage can also be done to the building's contents, including alters, pews, artwork, religious treasures, and records, which could result in a loss of services or a disruption of them.
Call Showcase Restoration Emergency Response Team at 910-864-0911 for a 24/7 emergency response if your church's property has been damaged by fire, flood, or a storm. For more than 42 years, our team of licensed restoration specialists has been maintaining and restoring historic structures. Within two hours, we'll reach the scene and get to work on the mitigation and restoration. After the building is safe, we will examine your records, artwork, furniture, pews, and other belongings to see whether they can be rescued, restored, or recreated to return your church to its pre-loss state.
Our Emergency Response & Restoration Process
We start the process of safeguarding your property as soon as our Emergency Response Team gets there to prevent further damage. The Showcase Restoration team will collaborate with you and your insurance provider, keeping lines of communication open throughout the whole restoration process in order to return your building and contents to their pre-loss state.
Working With Your Insurance
We are familiar with the procedures needed during a commercial restoration project because we are an approved vendor for many insurance carriers. Immediately following a tragedy or incident, Showcase Restoration's staff will communicate with your insurance adjuster to produce an estimate and obtain approvals for services for repairing, replacing, and restoring your home's furnishings. In order for you to be aware of when each part of your facility and its contents will be restored and available for use by you and your congregation once again, we pledge to keep you, your staff, and your insurance company frequently updated on the project's status. Our priority is restoring you and your congregation to their pre-loss condition as quickly as we can while causing the least amount of disturbance to the church's operations.
Disaster Recovery Preparedness Tips for Churches
Disasters cause confusion both during and after. Plan how you will communicate with your staff and inform your congregation about the needs your church can meet following a crisis. After a disaster, regular contact can help individuals cope and remain strong, so do this frequently with your church family. Following are some actions you can do to prepare for a disaster:
Make an emergency response plan that assigns important duties to designated team members in case of emergencies. Showcase Restoration will be available to help in the event of an emergency or event and offers free support with assessment, preparation, and storage of your emergency response plans.

Before a tragedy happens, gather the most recent contact information for your church's members and save it in the cloud where it is secure and easily accessible.

Make it possible to send out mass texts, emails, and phone calls. If you need to visit a church member at home to see how they are, you should be prepared with their home address.

Talk about all the potential crisis situations in your church with a task force composed of staff and volunteer members of the church.

In advance, decide on acceptable solutions for various circumstances, such as fire, flood, storm, tornado, hurricane, and violent acts. Your team needs to be prepared to act.

To carry out your emergency response plan, keep a qualified personnel on call. The time it takes to return things back to normal in your building will be reduced by proactive preparation and swift plan implementation.

Your property will be restored to its pre-loss condition as soon as you use our ERP service, which means you have a partner on hand.

To quickly communicate with members and staff following an event, prepare messages in advance. Applications for text-based broadcast messaging and emails are easily implementable and reasonably priced.

Prepare individuals for crucial positions. Who will provide guidance if a disaster occurs while a service is in progress? How will people securely leave the building? What areas of the building are safe during a tornado or hurricane?

After a disaster, minister to the needs of the church and its members.