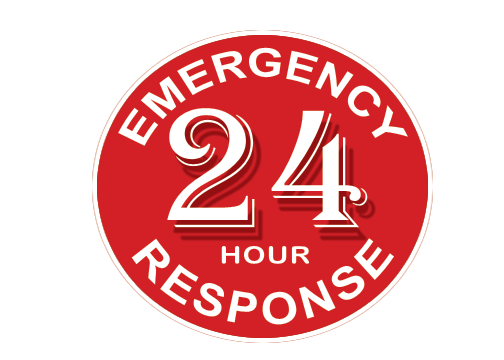 Showcase Restoration understands the complex responsibilities Assisted Living Administrators face.  Focusing on the health and safety of residents while managing and overseeing operations of a residential facility while ensuring profitability is a demanding role.
Showcase Restoration specializes in solutions serving the unique needs of Assisted Living, Senior Living Communities, and other high-density residential facilities. Assisted Living and Senior Living Community Administrators, Facility Services Managers and Maintenance Directors must maintain operational standards, maintain the safety and functionality of your facility, equipment and machinery.  You must also follow all regulatory standards, ensuring you are providing a safe, healthy, and enjoyable experience for residents, staff, and visitors.
Our Commercial Services Team provides both emergency and non-emergency restoration services to our Assisted Living and Senior Community clients.
Commercial Emergency Services
Serious damage to several rooms or apartments can result from sudden events such as burst pipes, interior flooding, fires, and other similar incidents. It affects residents, workers, and caregivers as well as disrupting routine daily operations. In order to reduce loss, decisions must be taken fast. Every minute matters following an occurrence, as we all know. Our ability to stop further damage to your building and the belongings of your residents will likely increase with our speed of response. Twenty-four hours a day, our Emergency Response Team is available. All it takes to get our team to your place is one call to 910-864-0911. When it comes to starting the mitigation process and getting your facility back to its pre-loss state, we usually get on location in two hours. Showcase Restoration is prepared to assist you in resolving emergency situations, minimizing expenses and risks, ensuring patient safety, safeguarding your facility and property, and returning as soon as possible to regular company operations thanks to its cutting-edge technologies.  
Together with your team, we create and erect containment barriers, handle delicate demolition and cleanup, keep the area under control, maintain air quality, adhere to regulations, cause the least amount of disruption to residents and caregivers, and protect the safety of visitors.
Infection Prevention & Disinfection
Infection prevention teams, environmental health and safety teams, staff, and facilities teams are all involved in our work. Keeping in mind all legal requirements, minimizing disruptions to patient care, and upholding staff and visitor safety are the goals we will carefully plan and carry out your project to meet. When drying the impacted materials, we will maintain air quality and control over the region, design and erect containment barriers, and carry out demolition and cleanup services.
When it comes to responding to a variety of biological or chemical emergencies that pose a risk to people or the environment, our Commercial Services Team is qualified, experienced, and well-prepared. Hazardous waste, chemical spills, disease outbreaks, infections linked to healthcare, and other risks are among them.
We will start working on your structure as soon as the water damage repair procedure is finished and your property is completely dry.In the assisted living and other high-density residential sectors, water damage happens often. No matter how little the incidence, most water damage needs to be dealt with right afterwards. Unchecked water damage costs your establishment more money. Humidity and moisture encourage mold growth, peeling paint, wood decay, and structural damage. If leaks are left unattended, they can harm walls, floors, ceilings, furniture, electronics, and inhabitants' personal belongings in addition to posing a safety risk. These problems can lower occupancy, harm a facility's reputation, and cause disruptions to daily operations. However, the health and safety risks associated with indoor flooding take precedence over the problems with the infrastructure and contents of your establishment. Floodwater is quite unhygienic. Skin irritation, respiratory problems, and gastrointestinal disturbances are among the negative effects of exposure. In 24-48 hours following water damage, mold starts to grow. The quality of indoor air is impacted by mold spores, since they emit toxins that can lead to various health problems like respiratory ailments, allergic reactions, and asthma attacks. Individuals with pre-existing medical conditions and the elderly are frequently the most vulnerable. 
When handling water damage, Showcase Restoration's Commercial Services Team adheres to industry best practices. We efficiently and rapidly dry affected spaces and products using heat and dehumidification methods. These procedures cut down on the quantity of wet materials that need to be removed, which shortens the project's length and lowers its cost. Our professionals concentrate on containment, negative air pressure, removal, and decontamination for polluted water, such as floodwaters or sewage backups, in order to keep inhabitants safe. The Commercial Services Team at Showcase Restoration will do a mold examination, disinfect any impacted contents and structural elements, and remove any standing water after drying and extracting it. If mold is discovered, we will quickly contain and remove it before starting any structural repairs.We will start working on your structure as soon as the water damage repair procedure is finished and your property is completely dry.
The damaged contents will be inventoried, documented, packed away, and removed by our contents restoration team to be evaluated, processed, and kept in our advanced processing center, which is climate-controlled. Numerous objects that are thought to be irreparable, including furniture, textiles, and irreplaceable papers and images, can be brought back to their original state. We will start the structural repairs and building restoration as soon as the contents are removed. Our Contents Restoration Team will come back to your location to unload the repaired things after it is finished. We will provide your insurance carrier with a damage report if items cannot be repaired, allowing them to be replaced.
Typical Reasons Assisted Living Facilities Experience Water Damage:
Floods

HVAC 

Burst Pipes and Faulty Plumbing Systems

Broken or damaged Sprinkler Systems

Basement/Crawl Space Moisture

Sewage Backup 

Accidents 
 Our Commercial Services Team is certified and trained in all aspects of water damage repair. 
We provide:
Board-Up and Tarping: If water damage results from exposure to rain, flooding, or another incident, we will come within two hours and protect it from additional harm.
Dry-Out and Dehumidification Services:

To stop further damage, structural problems, or the growth of mold, our water mitigation team will remove the water and dry-out and dehumidify the affected area.

Contents Restoration:

Your furniture, gadgets, paperwork, pictures, fabrics, and other possessions will be inventoried, packed, and sent to our Advanced Contents Processing Center, where they will be cleaned, restored, deodorized, and stored until the restoration work on your facility is finished. Items that cannot be salvaged will be recorded for your insurance provider.

Mold Removal

:

Mold is frequently found after water damage. Prior to rebuilding or restoring your structure, our experienced mold remediation experts will remove, remediate, and restore impacted areas.

  
Building Repair:

In order to get the property and contents back to as they were before the loss, our team will finish the process by fixing or replacing any damaged items.
Showcase Restoration is known for prompt response, exceptional customer service, and expert remediation and restoration services.  Reach out to our Commercial Services Team at 910-864-0911 or email [email protected] to schedule an Emergency Response Plan assessment and no-cost inspection of your Assisted Living property today and make sure your facility is protected.   
Bio-Hazard Mitigation & Mold Remediation
Mold is one of the most troublesome environmental hazards causing problems for assisted living and senior living managers-from expensive property damage and lost income to multi-million-dollar lawsuits for mold-related illness.  Not only does mold put your residents and staff at risk, but it requires a significant investment of time and money to mitigate if not addressed quickly.  Water leaks and intrusions can go from a relatively quick and simple moisture mitigation job to a costly mold and moisture remediation project in less than 48 hours.  Response time is critical when mold and moisture problems occur.   Every room or suite out of service can impact your bottom line, so trust the team of certified professionals at Showcase Restoration to provide expert mold removal and remediation services as soon as mold is identified.  We will take the necessary steps to address any mold issues.  Mold services include:
Mold inspection and identification
Mold containment
Mold removal and remediation
Removal of airborne mold spores
Cleaning and sanitizing the affected areas
Final mold inspection with a post-mold removal air sampling to ensure a successful mold remediation job
Commercial Non-Emergency Services
Our Assisted Living and Senior Living clients also rely on our Commercial Services Team for  non-emergency situations. We realize that any service we provide can impact your resident's experience, so we focus on minimizing resident inconvenience and work diligently to return public areas and individual units to optimum condition as quickly and safely as possible. Many facilities have been operating at reduced occupancy or with reduced staffing due to the pandemic.  These conditions can provide an optimal environment for mold growth.  Showcase Restoration can provide free inspection and assessment services as part of our Emergency Response Planning service to ensure safe and smooth reopening if required.   Call us to schedule our commercial services team today for routine scheduled services listed below:
Individual room or suite turnover services

Covid-19 Cleaning and Sanitation

Mold Removal, Deodorization, Abatement

Smoke and Odor Removal Services

Remodeling and Renovations

Capital Improvement Projects

E

mergency Response Planning