We have decades of experience as a restoration contractor in fire damage repair for homes and commercial buildings.
We can help you.
We offer immediate response and guidance through our fire damage repair process.
In the restoration industry, the first 48 hours following a fire are considered the "golden hours" of recovery.  Soot, smoke, chemicals, and water that are associated with putting out a fire linger long after the fire has been extinguished and accelerate corrosion of the structure and degrade the integrity of your building.  A quick response to begin removal and mitigation ensures the restoration and recovery of as much of your property as possible.
According to the National Fire Protection Association, a structure fire is reported every 65 seconds. Emergency Responders and fire departments answer the call quickly.  When their job is finished, the Showcase Restoration Emergency Response Team is ready to respond – 24 hours a day, 365 days a year.
Our Fire Damage Repair Process
Board-Up and Tarping– After a fire, property owners must secure their property from further damage caused by the elements or intruders.  Our team will board-up and tarp your property on the first day.  
Contact Your Insurance Company.  Our Estimator will meet with your Adjuster to determine extent of damage and cost to return your property to pre-loss condition.  
Contents Inventory and Removal.  Our Contents Restoration Team will inventory and remove your personal property items to our Advanced Contents Processing Center for restoration and storage.  
Water removal and dry-out.  Our Water Mitigation Team will extract the water, and dry-out and dehumidify the property to prevent further damage, structural issues, or mold growth.
Adjuster Approves Estimate and Demolition Begins. During Demo the written estimate for the rebuild will be finalized and approved by the adjuster.  
Showcase Restoration obtains necessary approvals and permits.  
Demolition Completed and Rebuild begins
Pre-construction meeting between Project Supervisor and client.  During this meeting you will select finishes, flooring, etc. 
Rebuild Phase Complete
Contents Returned
Final Certification of Completion presented and signed.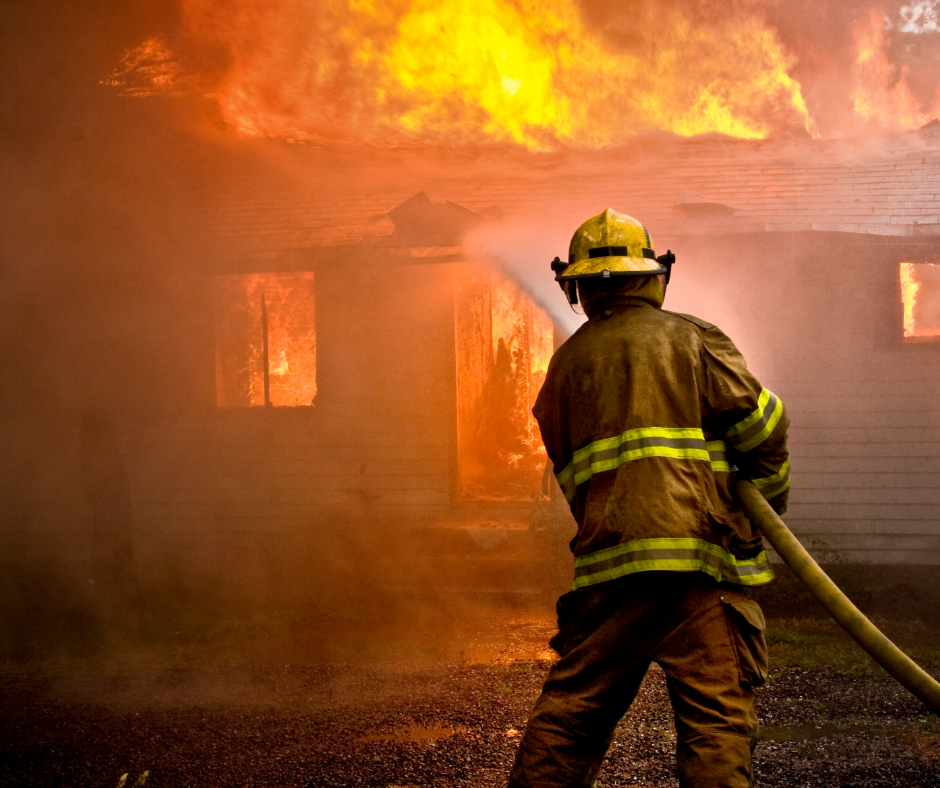 Fire Restoration Services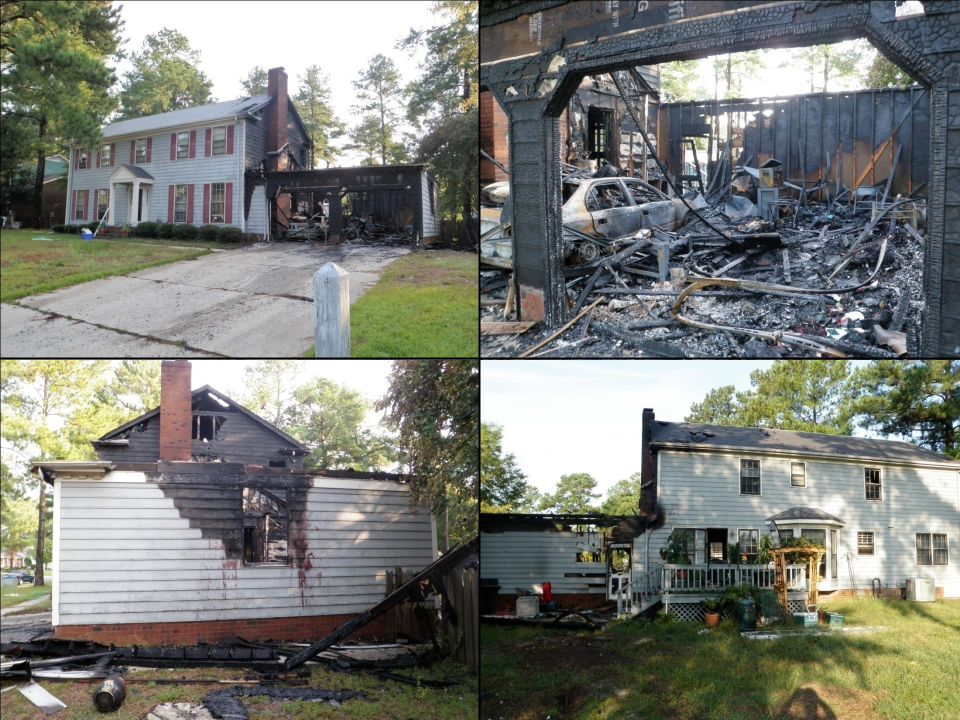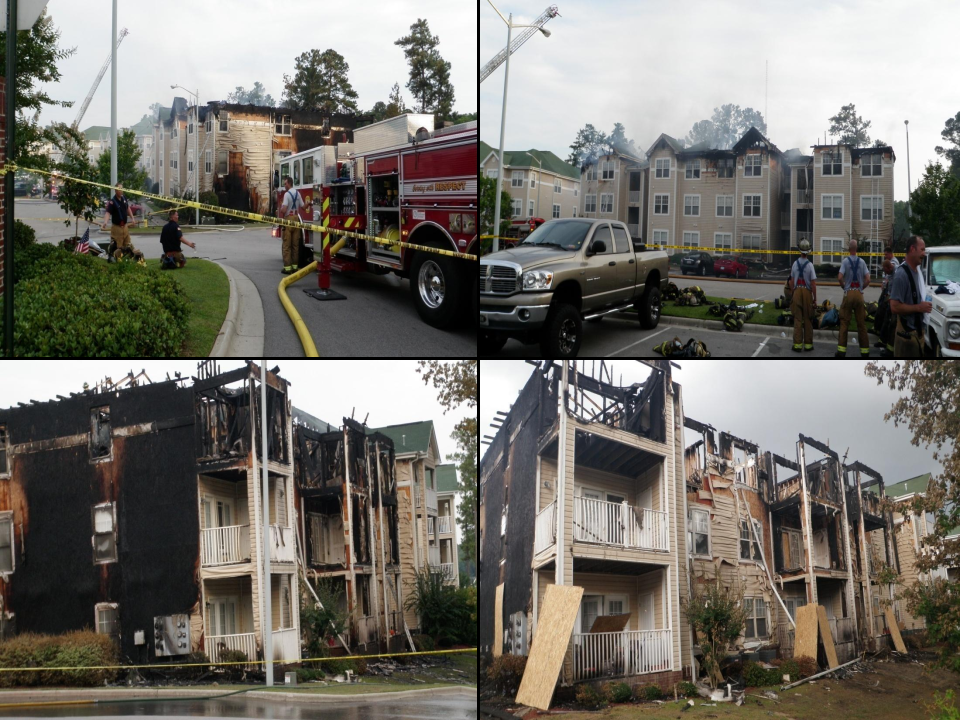 If you have additional questions regarding our services, please call us at 910-864-0911 or email us here.
How long is it going to take?
The amount of damage and extent of required work will determine the time needed to complete the restoration process.  Our estimator will provide a projected completion timeline, and your project supervisor will communicate with you throughout the process to ensure you are aware of any delays or issues affecting your estimated completion date.
Can you repair items like clothing, pictures, and other sentimental items?
Yes, if items can not be repaired or replaced, we will provide your insurance with a complete inventory of all contents that are a total loss and you and your adjuster will determine the value of those items. 
Can I make changes or upgrades during the restoration process?
Absolutely.  Your project supervisor will work with you to determine additional costs to upgrade or make other changes during the construction process.