Ready For a Roof Repair Done Right?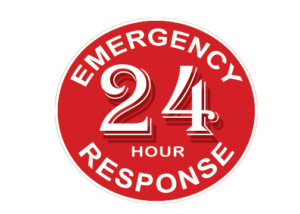 When storms come you need a roof that works as hard as you do.  With choices from all the best shingle manufacturers in the United States,  we've expanded your roof damage repair options to give you access to 160 mph wind resistant shingles with 15 and 20 year warranties.
We are the only Pro Certified Tamko Contractor to bring more options to our Fayetteville and Wilmington local service area where homeowners deal with storm damage to their roofs on a seasonal basis!  And yes, we offer access to homeowner financing!
Of Utmost Importance

Your peace of mind, more protection and more coverage options you won't find anywhere else.
Unsound roofs are very unsafe conditions that require immediate attention to avoid additional damages to your structure and possessions.  Moreover, roof leaks lead to water damage to your walls and floors along with mold growth, costing you more than you bargained for in both house repairs and health bills!   Rebuilding and protecting the roof over your head is what matters most!
What Our Satisfied Clients Are Saying


Brian the project manager was great!  He made sure everything was taken care of.  The roofers did a great job on the roof.  I am very satisfied.
I would definitely recommend Showcase Restoration to anyone who needs their roof done.


Professionalism, Quality, Responsiveness, Value
Showcase Restoration I would recommend to anyone.  They put a new roof on my home.  It was done in a timely manner and they were very professional.  After they were done they cleaned up everything as if they were never there.
If you need roofing work I would definitely tell to you get them.  A very satisfied customer.


Positive: Professionalism, Quality, Responsiveness, Value
Our roof was in need of repair.  From beginning to completion of our project we received nothing but courteous, honest, professional and respectful customer service.  Workers were on time, did not mess around, got the job done quickly and right the first time around.
I appreciate your quality of work.  I recommend Showcase Restoration to my family, friends and coworkers.  Thank you.
Contact Your Roofing Estimator