OFFICE BUILDINGS & CORPORATE CAMPUSES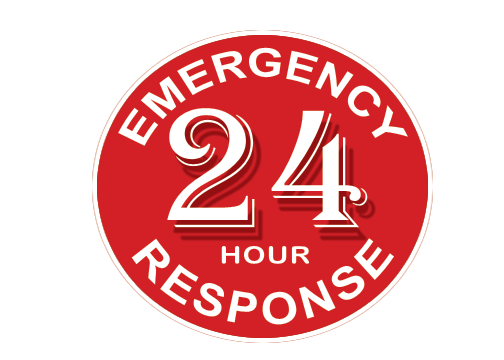 Showcase Restoration understands owners and facility managers of Commercial Office Buildings and Corporate Campuses must continuously strive to ensure the health and safety of workers and visitors, protect property values, and maintain business continuity.  When an unforeseen disaster or emergency damage occurs, it can stop all business operations.  Facility Managers have a responsibility to quickly address the damage and keep employees and customers safe.   Time is critical and decisions must be made quickly to minimize the effects on your business. 
Showcase Restoration provides both emergency and non-emergency restoration services to our commercial clients.  With one call to (910) 864-0911, our Emergency Response Team will be dispatched and on-site and working to mitigate property damage within 2 hours, typically sooner.  Our certified restoration experts on our Emergency Response Team are experienced in damage assessment and professional containment, which often allows you to reopen your office or continue operations in unaffected areas.  Showcase Restoration has 42 years of experience in performing remediation and restoration while a business is up and running.  Our team focuses on minimizing disruption and reducing turnaround time and inconvenience.  We help our clients get back to business as quickly as possible.
Commercial Emergency Response Services
Building fires, burst pipes, flooding and other unexpected emergencies can happen without warning and create serious damage to your building.  Decisions must be made quickly to minimize loss. We know that every minute counts after an incident.  The faster we can respond, the more likely we will be able to prevent additional damage to your building, fixtures, and inventory.  With one call to 910-864-0911, our Emergency Response Team is on call 24/7  and typically can be dispatched immediately to your location to provide the following Commercial Emergency Services:
BoardUp and TarpUp Services to secure your property

Fire & Smoke Damage Response – Initial Assessment  & Containment

Water & Flood Damage Response – Initial Assessment & Containment

Storm & Disaster Damage Response – Initial Assessment & Containment

Biohazard Mitigation – Initial Assessment/Response

Dehumidification, Building Stabilization and Drying
Commercial Non-Emergency Services
Our commercial clients also count on Showcase Restoration in non-emergency situations. We focus on minimizing inconvenience to staff and provide containment as indicated to allow your business to operate while work is ongoing.  We quickly return public areas to optimum condition as quickly and safely as possible.  Buildings that have been closed or operating at a reduced capacity due to the pandemic can be susceptible to mold growth conditions.  Showcase Restoration can provide inspection and assessment services to ensure a safe and smooth reopening.  Call us to schedule our commercial services team today- we will be there!
Covid-19 Cleaning and Sanitation

Biohazard Removal and Remediation

Mold Removal, Deodorization, Abatement

Smoke and Odor Removal Services

Remodeling and Renovations

Capital Improvement Projects
Infection Prevention & Disinfection
Everyone realized during the pandemic how much a business can be impacted by the closure of an office or corporate building.  Even now, many businesses are operating with a reduced workforce in the office and a remote workforce to assure the health and safety of their staff.  Showcase Restoration's COVID-19 disinfection services are part of our complete portfolio of Infection Control and Disinfecting service offerings. We assist  commercial property owners and facility managers meet all regulatory standards to ensure employee and visitor safety.  As the Eastern North Carolina member of the Tomi Service Network, Showcase Restoration's team of certified experts uses a decontaminant that is effective against pathogens and won't harm sensitive laboratory equipment.  Tomi SteraMist, EPA approved and powered by Binary Ionization Technology (BIT), offers superior material compatibility, and boasts 99.9999% efficacy and is capable of eliminating all contamination challenges within critical environments faster than any competitors on the market and without the production of byproducts.  Contact us today to schedule a routine service or for emergency response to a Covid-19 outbreak.  Our team can get your facility open quickly and safely.  
Infection Control Risk Assessment (IRCA) compliance

Indoor air quality and particulate control
HEPA air scrubbing and negative air pressurization

Safe on sensitive equipment, including electronics and furnishings 
Air and surface disinfection
Non-toxic, No-wipe and No-rinse formula
Developed by DARPA
Mold is just one common environmental hazard causing problems for building owners and facility managers.  Not only does mold put your employees and clients at risk, but it requires a significant investment of time and money to mitigate if not addressed quickly.  Water leaks and intrusions can go from a relatively quick and simple moisture mitigation job to a costly mold and moisture remediation project in less than 48 hours.  Call our team of certified professionals to begin mold removal and remediation as soon as the mold is identified.  We will take the necessary steps to address any mold issues.  Mold services include:
Mold inspection and identification

Mold containment

Mold removal and remediation

Removal of airborne mold spores

Cleaning and sanitizing the affected areas

F

inal mold inspection with a post-mold removal air sampling to ensure a successful mold remediation job
Showcase Restoration has over 42 years of professional construction expertise providing construction, restoration, remodeling, and capital improvements to our commercial clients with minimal disruption to daily operations.  We work with clients to design a custom plan and timeline that prioritizes and contains work areas so that your business can continue to operate.  Our team of experts will also assist with permit acquisition, planning, and construction management so you can continue to focus on your core business.  Start planning your property expansion, capital improvement, commercial renovation, or new construction project with our team today by calling the commercial sales team at 910-864-0911.