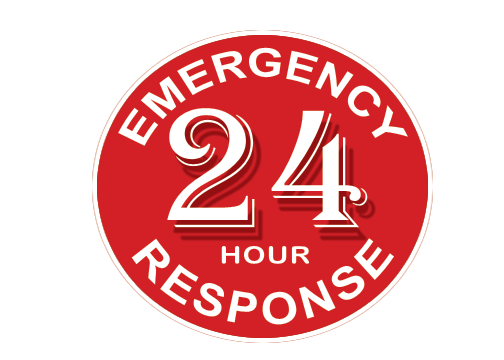 Hotels and resorts face unique challenges when it comes to facing water, fire, and storm damage while managing each aspect of the guest experience.  At Showcase Restoration we understand how guest satisfaction, reviews, and ratings are the lifeblood of your business.  That is why our specialized commercial loss teams are ready to respond 24 hours a day, seven days a week when an emergency occurs. We can have a team on-site within 2 hours, ready to begin drying, restoring and mitigating your property with minimal disruption to staff, property, or guests. Restoration costs can be insignificant in comparison to the loss of revenue due to damage that reduces your ability to operate at full occupancy, fulfill hosting obligations for events, or creates an unsatisfactory stay for guests.  In today's digital age, even one upset guest can cause major damage to your reputation online.
Water damage occurs frequently in the Hospitality industry.  Most hotel water damage incidents, no matter how minor, should be taken care of as soon as possible. Hotel water damage unchecked can create additional expenses for the business. Moisture and humidity promote structural damage, wood rot, peeling paint, and mold.  Unrepaired leaks can damage ceilings, floors, walls, furniture, electronics, personal possessions of hotel guests, and create safety hazards.  These issues can reduce bookings, damage a hotel's reputation, and interrupt regular operations.  
Common Causes of Water Damage in Hotels
Floods

HVAC 

Burst Pipes and Faulty Plumbing Systems

Broken or damaged Sprinkler Systems

Basement/Crawl Space Moisture

Sewage Backup 

Accidents and Pranks
Our Commercial Services Team is certified and trained in all aspects of water damage repair.  We provide:
Board-Up and Tarping

– If water damage is caused by exposure to rain, flood, or other event, we will respond within 2 hours and protect it from further damage

Dry-Out  and Dehumidification Services:

Our water mitigation team will extract the water, and dry-out and dehumidify the affected area to prevent further damage, structural issues, or mold growth

Contents Restoration:

Our contents restoration team will inventory, pack-out, and restore and then store your personal belongings in our climate controlled facility.  Upon completion of restoration of the building, restored items will be returned to the property.  Items deemed unsalvageable will be documented and provided to your insurance company.  

Mold Removal:

Mold is common following water damage.  Our certified Mold Remediation experts will remove, remediate, and repair affected areas prior to repairing or restoring your building.   

Building Repair:

Our team will complete the project by repairing or replacing damaged property and contents to restore them to pre-loss condition.  
Showcase Restoration is known for prompt response, exceptional customer service, and expert remediation and restoration services.  Reach out to our Commercial Services Team at 910-864-0911 or email [email protected] to schedule an Emergency Response Plan assessment and no-cost inspection of your hotel today and make sure your hotel is protected.   
Commercial Emergency Services
Our Commercial Restoration Team of experts has been delivering emergency and non-emergency restoration services to our commercial clients for over 4 decades and can often facilitate partial access or use of unaffected areas, so operations can continue while remediation and restoration is underway.  Fires, storm damage, burst pipes, broken sprinkler heads, flooding and other unexpected emergencies can happen without warning and create serious damage in a matter of minutes.  Decisions must be made quickly to minimize loss. We know that every minute counts after an incident.  We also understand the importance of meeting guest expectations at your hotel.  The faster we can respond, the more likely we will be able to prevent additional damage to your property and contents.  With one call to 910-864-0911, our Emergency Response Team is on call 24/7 and typically can be dispatched immediately to your location and on-site within 2 hours to provide the following Commercial Emergency Services:
BoardUp and TarpUp Services to secure your property

Fire & Smoke Damage Response – Initial Assessment

Water & Flood Damage Response – Initial Assessment

Storm & Disaster Damage Response – Initial Assessment

Biohazard Mitigation & Mold Remediation- Initial Assessment/Response

Dehumidification, Building Stabilization and Drying
Showcase Restoration understands that the hospitality industry depends on keeping occupancy rates high and guest satisfaction even higher.  Our 42 years of experience enables us to structure and complete any size project with minimal disruption to staff, guests and visitors while keeping your hotel operating to protect your bottom line. Whether you require emergency response or have a planned renovation or improvement, trust our team of experts to enhance and restore your property without overstaying our welcome. 
Commercial Non-Emergency Services
Our hotel and hospitality clients also rely on Showcase Restoration in non-emergency situations. We understand that any service we provide can impact your guests' experience, so we focus on minimizing guest intrusions and work diligently to return public areas and individual units to optimum condition as quickly, quietly, and safely as possible.  Many hotels have been at reduced occupancy or closed due to the pandemic.  These conditions can provide an optimal environment for mold growth.  Showcase Restoration can provide free inspection and assessment services as part of our Emergency Response Planning service to ensure safe and smooth reopening if required.  Call us to schedule our commercial services team today- we will be there!
Individual rooms or suites

Covid-19 Cleaning and Sanitation

Mold Removal, Deodorization, Abatement

Smoke and Odor Removal Services

Remodeling and Renovations

Capital Improvement Projects

Emergency Response Planning
Infection Prevention & Disinfection
Showcase Restoration's COVID-19 disinfection services are part of our complete portfolio of Infection Control and Disinfecting service offerings. We assist our hospitality industry professionals, managers, and facility managers by providing disinfection or infection prevention services to help you ensure guest, staff, and visitor safety.  As the Eastern North Carolina member of the Tomi Service Network, Showcase Restoration's team of certified experts uses Tomi Steramist which is effective against pathogens and viruses and won't harm sensitive equipment, fabrics, or furniture.  Tomi SteraMist, EPA approved and powered by Binary Ionization Technology (BIT), boasts 99.9999% efficacy and is capable of eliminating all contamination challenges within critical environments faster than any competitors on the market and without the production of byproducts.  Contact us today to schedule a routine service or for emergency response to a Covid-19 outbreak or other contamination.  Our team can service your entire hotel or resort, or just contaminated areas quickly and safely.
Infection Control Risk Assessment (IRCA) compliant

Indoor air quality and particulate control

Air and surface disinfection

HEPA air scrubbing and negative air pressurization

Non-toxic

No-wipe and No-rinse formula

Developed by DARPA

Safe on sensitive equipment, including electronics, furniture, and fabrics

Re-entry to service areas after 10 minutes
Bio-Hazard Mitigation & Mold Remediation
Mold is one of the most troublesome environmental hazards causing problems in hotels and resorts.  An unaddressed water leak can move from a simple water mitigation job to a costly mold remediation project in less than 48 hours.  Mold growing unchecked can create significant property damage and put your staff, guests, and visitors at risk.  Every booking you have to cancel can impact your bottom line, so trust the team of certified professionals at Showcase Restoration to provide expert mold removal and remediation services as soon as mold is identified..    
We will take the necessary steps to address any mold issues.  Mold services include:
Mold inspection and identification

Mold containment

Mold removal and remediation

Removal of airborne mold spores

Cleaning and sanitizing the affected areas

F

inal mold inspection with a post-mold removal air sampling to ensure a successful mold remediation job