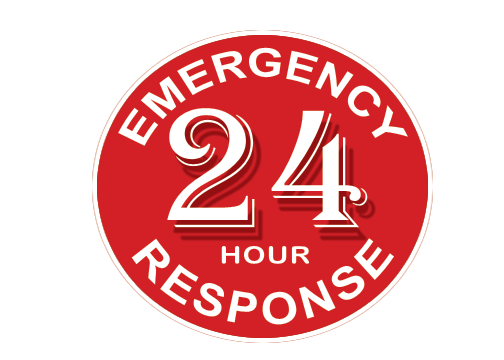 Damage from unexpected storms, fires, or floods can be devastating to churches and the surrounding community. In addition to any structural damage to the building, causing a loss or interruption of services, damage can also affect contents such as alters, pews, artwork, religious artifacts and documents. 
If your church property has sustained fire, water, or storm damage, call Showcase Restoration Emergency Response Team at 910-864-0911 for 24/7 emergency response. Our team of certified restoration professionals has been repairing and restoring historic buildings for over 42 years. We will arrive on site within 2 hours to quickly begin the mitigation and restoration process.  After securing the structure, we will assess your documents, artwork, furniture, pews and other contents to see if they can be salvaged, restored, or reproduced in order to get your church back to pre-loss condition.  
Our Emergency Response & Restoration Process
When our Emergency Response Team arrives on site, we begin the process of securing your property to minimize further damage.  The Showcase Restoration team will work with you and your insurance company, communicating through every step of the process to restore your building and contents back to pre-loss conditions.
Fire, Storm, or Water Damage Inspection

Securing the property – Board-up or Tarping if needed

24/7 Emergency Water Extraction

Building Stabilization 

Dry with Desiccants, Dehumidifiers, and Air Movers

Sanitize, Clean and Disinfect

Contents Restoration including pack-out, inventory, repair, restore, or replacement of items, and return to facility at conclusion of project

Repairs and Reconstruction

Walk-through and Final Approval
Working With Your Insurance
As an approved vendor for many insurance companies, we understand the processes required during a commercial restoration project.  After a disaster or emergency happens, Showcase Restoration's team will work directly with you and your insurance adjuster to provide an estimate and get approvals for repairs, replacement, and restoration services of your property and contents.  Our commitment is to communicate regularly with you, your staff, and your insurance company regarding the status of each area of the project, so you will know when each area of your building and your contents will be restored and ready for use again by you and your congregation.  Our focus in on getting you and your congregation back to pre-loss status as quickly as possible with minimal disruption to the church's activities.
Disaster Recovery Preparedness Tips for Churches
Confusion occurs during and after disasters.  Make plans on how to communicate with your staff and get the information out to your congregation about what needs you can meet as a church after a disaster. Regular communication can help people stay strong and cope after disaster, so communicate often with your church family in a disaster's aftermath. Here are some steps to be ready when disaster strikes:
Create an Emergency Response Plan which delegates key tasks to assigned members when emergencies happen.  Showcase Restoration provides free assistance in assessment, planning, and storing your Emergency Response Plans and will be ready to assist in the case an emergency or event happens. 

Get up-to-date contact information for your church members before disaster strikes and keep it in the cloud where it is safe and accessible.   Set up the ability to mass message by text, email, and phone. Know the physical address of church members if you need to go to their home to check on them.  

Gather a task force made up of church staff and volunteer members and discuss all the possible scenarios that could spell disaster in your church. Establish appropriate responses for various situations in advance – fire, flood, storm, tornado, hurricane, violent acts. Train your team on how to respond.

Have a professional team on call to implement your Emergency Response Plan.  Proactive planning and quick implementation of your plan will minimize damage and decrease the time it takes to get things back to normal in your building.  Our ERP service means you have a partner ready to work immediately to get your property back to pre-loss condition.  

Create messages in advance to be sent out quickly to members and staff after an event happens. Text broadcast messaging applications and emails are available at a low cost and are easy to implement.  

Train people for key positions.  Who will direct people if a disaster strikes during a service?  How will people exit the building safely?  Where are the safe places in the building during a tornado or hurricane?  

Attend to needs of church and church members after a disaster.