COVID-19 Disinfection Solutions 
We Service Commercial & Community Facilities.
Showcase Restoration's COVID-19 disinfection services are part of our complete portfolio of Infection Control and Disinfecting service offerings.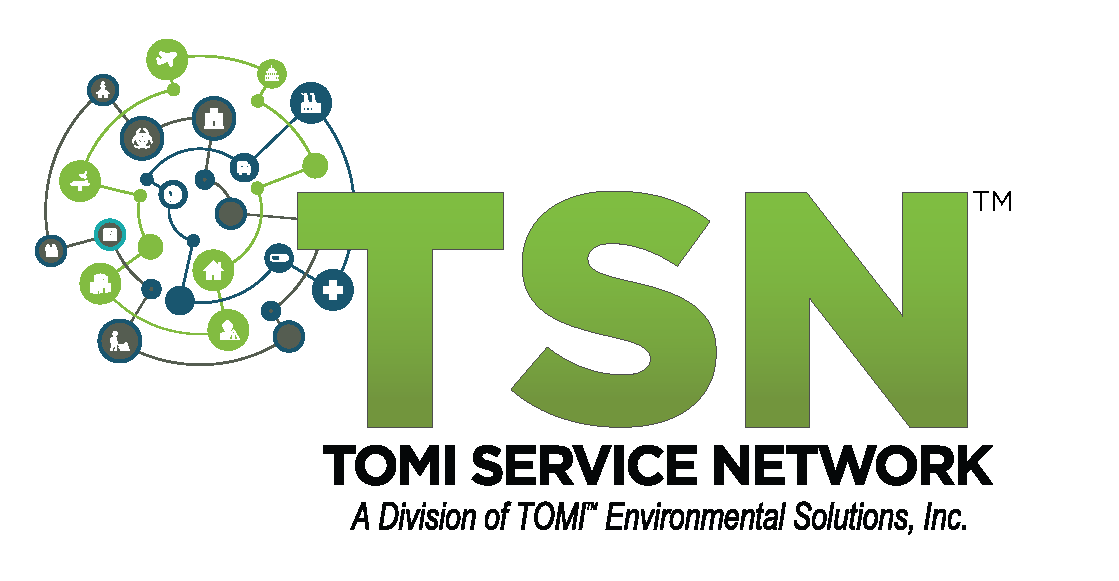 As the Eastern North Carolina member of the Tomi Service Network, Showcase Restoration's team of certified experts uses a decontaminant that is effective against pathogens and will not harm sensitive laboratory equipment or electronics. Tomi SteraMist™, EPA approved and powered by Binary Ionization Technology (BIT), offers superior material compatibility, and boasts 99.9999% efficacy and can eliminate all contamination challenges within critical environments faster than any competitive product on the market and without the production of byproducts.  Our Commercial Services Team is certified, trained, and equipped to respond to a wide range of situations involving biological or chemical emergencies that can be dangerous to people and our environment. These include healthcare-associated infections, pathogen outbreaks, hazardous waste, chemical spills, and other hazards.
Our team will work with your management, facilities teams, infection prevention teams, and environmental health and safety teams to strategically plan and execute your project to meet all regulatory standards, minimize interruptions to daily operations, and maintain staff and visitor safety.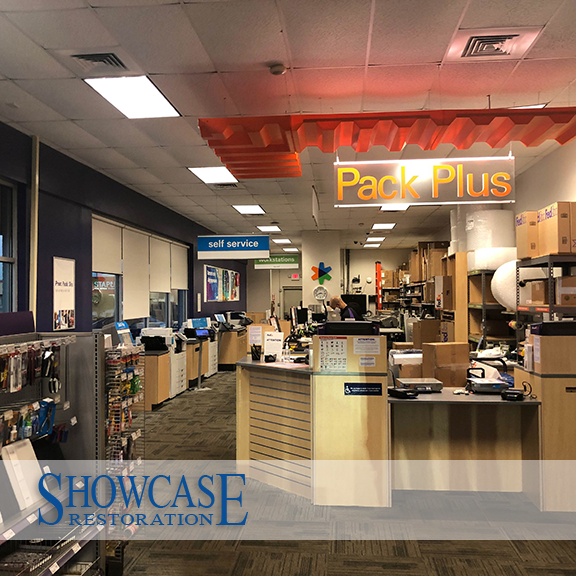 Fighting Covid at FedEx offices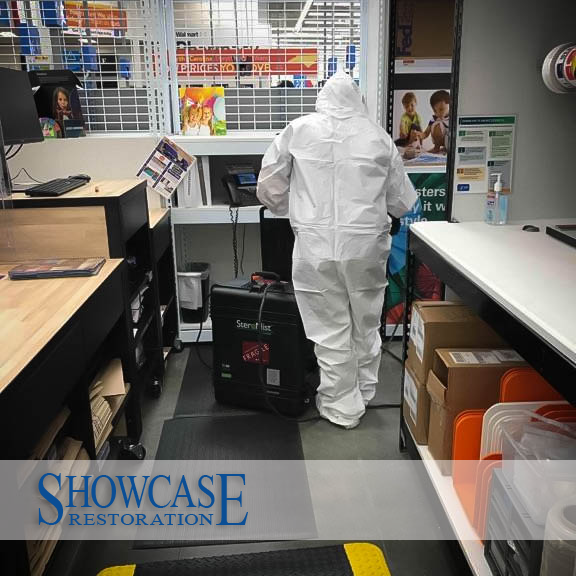 SteraMist - ionized hydrogen peroxide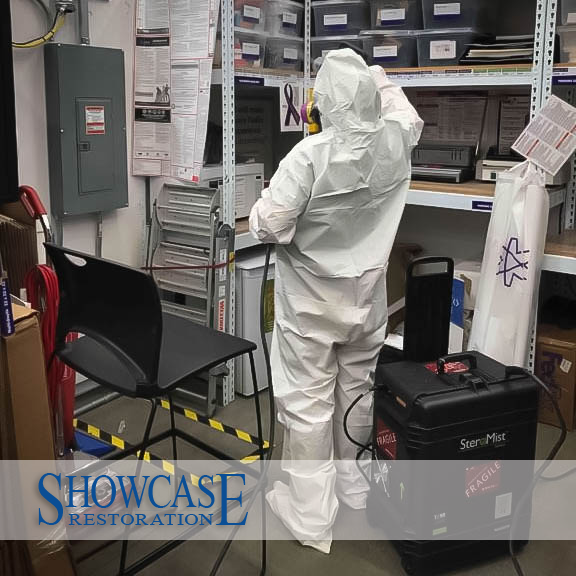 Infection Prevention & Decontamination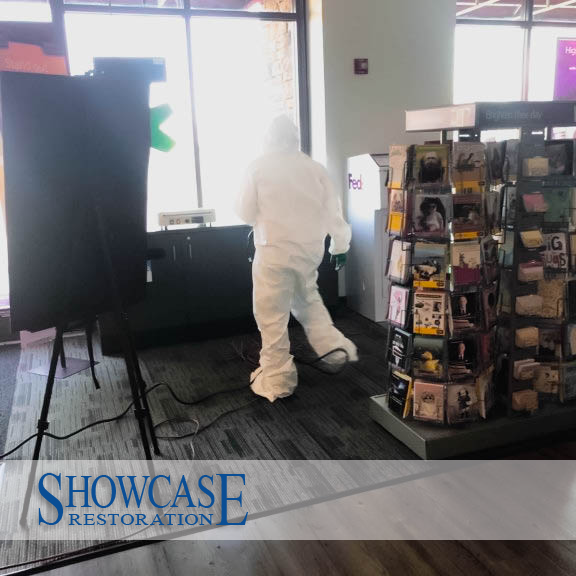 Protecting FedEx Clients from Covid
Health & Safety at Your Facility
Serving  commercial entities across North Carolina, we help you ensure the safety of your staff and visitors to your facilities.  Let our team help you reopen safely, or talk with us about regularly scheduled services.  Schedule a routine service or for emergency response to a SARS-Co-V-2 (Covid-19) or another viral outbreak.
DISCOVER THE POWER OF
iONIZED HYDROGEN PEROXIDE (iHP)
Patented Binary Ionization Technology (BIT) activates and ionizes a 7.8% Hydrogen Peroxide (H2O2) sole active ingredient-based solution into a fine mist/fog known as ionized Hydrogen Peroxide (iHP). iHP contains a high concentration of Reactive Oxygen Species (ROS), consisting mostly of hydroxyl radicals (•OH) is the killing agent. •OH are one of the most powerful oxidizing agents in nature, and during TOMI's iHP process, kills bacteria and fungal spores and inactivates viral cells by destroying their proteins, carbohydrates, and lipids. This leads to the cellular disruption and/or dysfunction allowing for the quick decontamination of targeted areas, objects and large spaces. SteraMist kills on contact!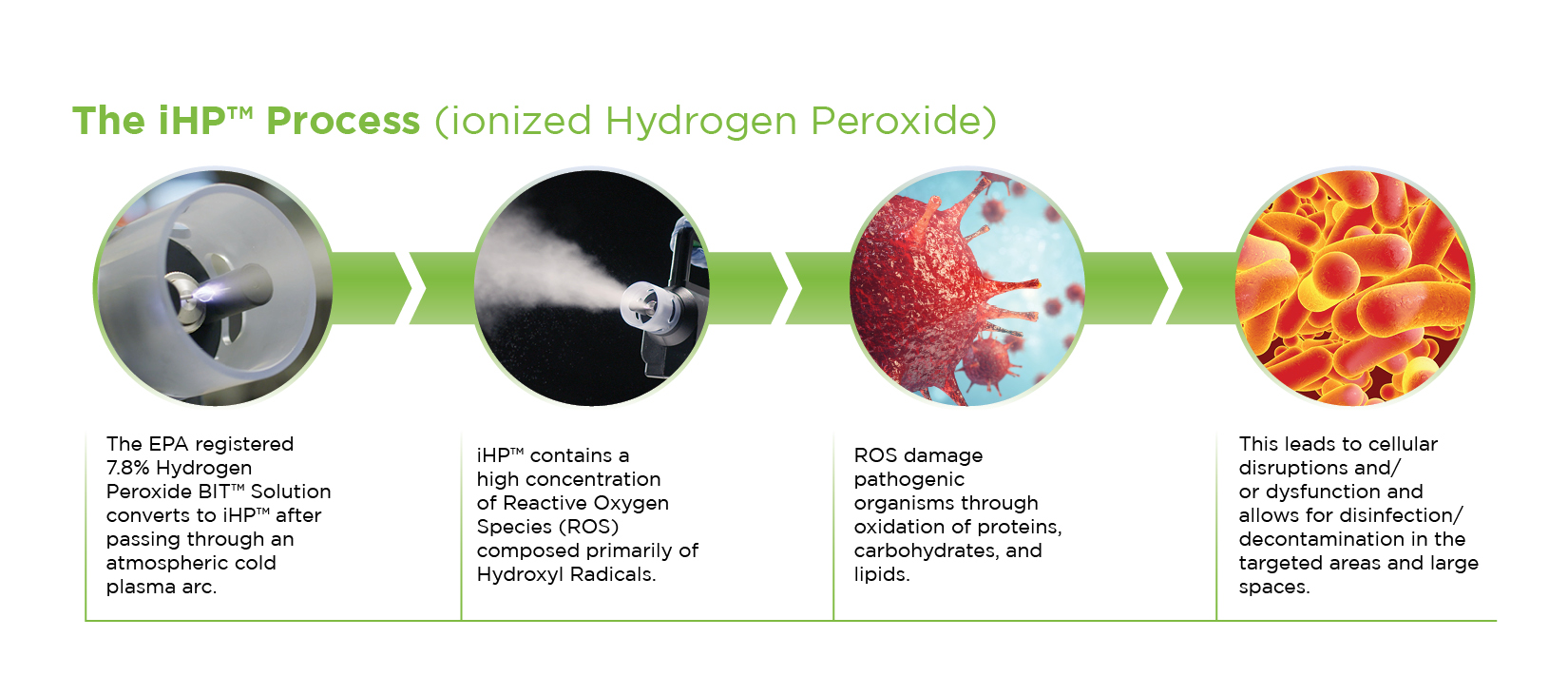 For additional questions contact our team at 910-864-0911 or email us at [email protected].
Does my facility have to be closed for the service, and if so, for how long?
The time it takes will depend on the size of your facility, but because it is a non-toxic product, we can quickly disinfect and be out of your property so you can get back to normal operations.  
Will this service damage my property, equipment, or inventory?
Because there are no harmful chemicals used, and because it is a fog instead of a liquid or spray, SteraMist®  will not damage furnishings, electronics, or other equipment.  
Are there any harmful chemicals used? Is it safe for my staff and guests?
There are no harmful chemicals used.  It is perfectly safe for staff and guests.  SteraMist® has superior surface disinfection capabilities, ensuring that every bit of a treated area is covered with a powerful, 6-log level efficacy. SteraMist® technology utilizes ionized Hydrogen Peroxide (iHP™), a non-caustic, chlorine and bleach-free fog to help create a clean environment
When should it be used?
Whether a routine disinfection or emergency disinfection, a TOMI™ Steramist gives you an  advantage with a new standard of disinfection within your facility. It is the ultimate toold for elimination of bacteria and viruses such as SARS-CoV-2 Coronavirus, Staph, MRSA, Norovirus, H1N1, and salmonella.
What are the advantages over traditional cleaning and disinfection methods?
Because Steramist is a fog, it goes above, beyond, under and around disinfecting wipes and sprays.  Non-toxic, safe for sensitive equipment and electronics, it is the best way to ensure every area in your building is protected.   
Schedule Disinfection Services